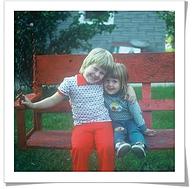 In December of 2004, two days before Christmas, my sister, Michelle, was diagnosed with breast cancer. She beat it. Then in 2012, it returned. It returned as metastatic breast cancer. "Metastasis refers to the spread of cancer to different parts of the body and vital organs, typically the bones, liver, lungs and brain." And that's exactly what it did. She endured another 15 months of chemotherapy. That is, until her body quietly said, "enough."
On April 13, 2014, around 7 o'clock in the morning, my sister passed away.
Since the message of my first book is about the power of our everyday kindnesses, I had this vision of holding an event that would help raise money for groups like the ones that helped my sister. See, there are all these great big huge organizations that are able to raise millions of dollars for research and clinical trials and that's absolutely needed and good. However, what my sister needed while in the midst of all this, was immediate help.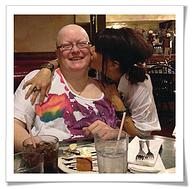 Help with groceries.
Help to keep her electric on, her gas on.
Help with softball fees so her daughter could continue to play.
Help to just live a normal life, while feeling so un-normal.
These smaller, more local groups are there to provide that help, but so often are underfunded, understaffed, and many times, under-volunteered.
Two years after tossing the idea around, not knowing how to begin, and then eventually saying, "No one else is doing it, so why NOT us?" The 1st Annual Kindness Gala was born.